Synopsis
This season It continues the adventures of Ash, Goh and Chloe Cerise as they travel through various regions.
Series Info
📰 Title : Pokemon – Ultimate Journeys
🍂 Season : 25
📺 Type : TVSeries (2020-)
📆 Release Date : 25 August, 2023
⏰ Runtime : ~23 min
🌐 Network : Pokemon Asia Official
🎭 Genres : Action, Adventure, Comedy, Fantasy, Sci-Fi
🏢 Companies : The Pokémon Company
📚 Content Rating : TV-Y7
✨ IMDb Rating : 7.5/10.0
🆔 IMDb ID : tt0168366
🍀 Quality : 1080p | 720p | 480p
🎧 Audio : Hindi – Tamil – Telugu – Bengali [YouTube Audio] 
💬 Subtitles : N/A
🖥️ Screenshots: Click Here
You can search and watch the rest of the episodes in English on our site.
Episodes
---
Episode 1 - The Spectral Express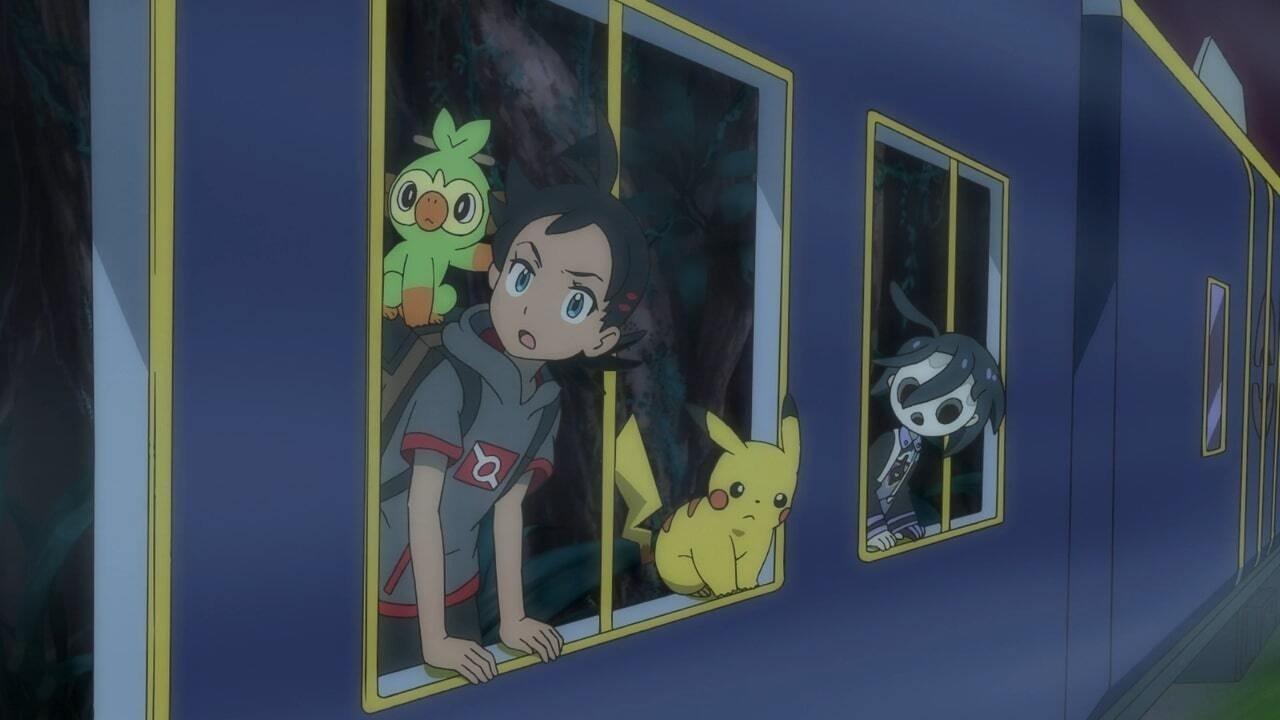 Ash and Goh came to Wyndon station so they can head to Stow-on-Side. The two decide to board a dubious ghost train to hand over the ticket dropped by a masked boy. While moving in the car looking for the boy, Ash's appearance seems strange after hitting a mysterious stone.
Watch/Download
Episode 2 - The Winding Path to Greatness!
Ash and Goh visit the ghost-type Gym Leader, Allister, in Stow-on-Side to Gigantamax Gengar. In order for Ash's Gengar to Gigantamax, it is necessary to drink a Max Soup made from Max Mushrooms. Can Gengar safely collect Max Mushrooms from the forest where many unique Ghost-type Pokémon live and be able to Gigantamax?
Watch/Download
Episode 3 - It's All in the Name!
Ren, an assistant at the Cerise Laboratory has a Magnemite named Francois who is very particular about food and only uses electricity from retro products. Looking at that, Ren remembers the first he met Francois. Meanwhile, in Vermilion City, an incident has occurred in which all the Magnemite suddenly begin acting erratic! Which means Francoise is in danger! Can Ash and Goh protect Francoise along with Ren?
Watch/Download
Episode 4 – Suffering the Flings and Arrows!
A Lilligant has just arrived at Cerise Park, and Heracross has become attracted to her. Pinsir gets saddened at the sight of this, since it's in love with Heracross. The depressed Pinsir starts thinking that things might've been different if it had a pretty flower too, so Ash and Goh decide to take it along as they accompany Chloe to a "Pokémon flower arrangement class" held by Celadon City's Gym Leader Erika in order to cheer it up. Will Pinsir manage to win Heracross' attention?
Watch/Download
Episode 5 – The Good, The Bad, and The Lucky!
Team Rocket spend their days focusing on their part-time jobs, so they can raise funds for their operations—they're also completely sick of their missions constantly failing. They conclude that the failures happen because the Prize Master doesn't give them any strong Pokémon, so they decide to follow Pelipper in order to complain to those in charge.
Watch/Download
Episode 6 - Lighting the Way Home!
Sophocles has asked Ash and Goh to come to Mossdeep Space Center in the Hoenn Region. He tells them that he and an Ampharos are participating in the return project for the asteroid probe Flarrow 2, where the probe will be making its return using Ampharos' light as a guide.
Watch/Download
Episode 7 - An Evolution in Taste!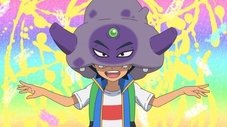 Ash and Goh return to Slowpoke Island, so that Goh can capture a Slowpoke for his Pokédex. During their stay, Galarian Slowpoke and their corresponding evolution lines appear on the island! Are they here to make friends or enemies?
Watch/Download
Episode 8 - Out of Their Elements! New!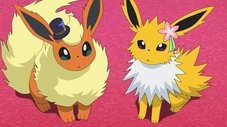 Ash, Goh and Chloe visit a Pokémon Circus where they meet the two performers Honoka and Billy. Honoka loves Fire type Pokémon and Billy loves Electric type Pokémon and they both intend to evolve their Eevee into a Flareon and Jolteon respectively before their upcoming performance.
Watch/Download
---