Synopsis
It is the Taisho Period in Japan. Tanjiro, a kindhearted boy who sells charcoal for a living, finds his family slaughtered by a demon. To make matters worse, his younger sister Nezuko, the sole survivor, has been transformed into a demon herself. Though devastated by this grim reality, Tanjiro resolves to become a "demon slayer" so that he can turn his sister back into a human, and kill the demon that massacred his family.
Series Info
📰 Title : Demon Slayer
🍂 Season : 2
📺 Type : TVSeries (2019-21)
📆 Release Date : 10 October, 2021
⏰ Runtime : ~24 min
🌐 Network : Crunchyroll
🎭 Genres : Action, Adventure, Fantasy, Sci-Fi
🏢 Companies : Madman Entertainment
📚 Content Rating : TV-Y7
✨ IMDb Rating : 8.2/10.0
🆔 IMDb ID : tt9335498
🍀 Quality : 1080p | 720p | HEVC
🎧 Audio : English [Org. Audio] 
💬 Subtitles : English
🖥️ Screenshots: Click Here
Only Mugen Train Arc is released in English.
---
Mugen Train Arc
---
Episode 1 - Flame Hashira Kyojuro Rengoku!
Flame Hashira Kyojuro Rengoku receives new orders: Travel to the Mugen Train, where over forty people have gone missing, and conduct an investigation. Leaving the Demon Slayer Corps Headquarters, he sets off on this new mission.
Watch / Download
Episode 2 - Deep Sleep!
Kyojuro Rengoku heads to the Mugen Train to investigate the disappearance of over forty passengers and encounters a demon along the way. After saving the people attacked by the demon, he finally arrives at the Mugen Train. What lies ahead of him?
Watch / Download
Episode 3 - Should Have Been!
Tanjiro, Nezuko, Zenitsu and Inosuke join Rengoku on the Mugen Train. Having heard that there may be demons on the train, they are on high alert, but they find themselves falling into a slumber. Within his dream, Tanjiro is reunited with his long lost family. However, it is soon revealed that this is a trap set by Enmu (Lower One).
Watch / Download
Episode 4 - Insult!
Tanjiro, Zenitsu, Inosuke and Rengoku have fallen into a deep sleep while under the control of Enmu's Blood Demon Art. As Enmu attempts to use his accomplices to destroy the spiritual cores of Tanjiro and his companions in order to defeat them, Tanjiro realizes that he is inside a dream and searches for a way to wake up.
Watch / Download
Episode 5 - Move Forward!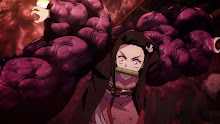 With everybody now awake, Kyojuro orders Tanjiro and Inosuke to search for Enmu's real head as he, Nezuko, and Zenitsu protect the passengers in the cars in the back. Tanjiro and Inosuke arrive at the control compartment and discover Enmu's real "neck".
Watch / Download
Episode 6 - Akaza!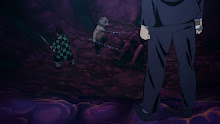 After the train derails, Enmu disintegrates. Tanjiro struggles with his near-fatal wound, but manages to stabilize it under Kyojuro's guidance. They are met by Upper Rank Three, Akaza, tries to persuade Kyojuro into turning into a demon.
Watch / Download
Episode 7 - Set Your Heart Ablaze!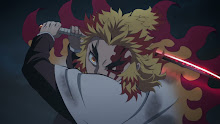 With all that is left in him, Kyojuro unleashes one last, powerful attack at Akaza, stunning him. However, Akaza fatally injures him, and seeing the arrival of daybreak, flees. In desperation, Tanjiro slings his sword with all his force at Akaza.
Watch / Download
---
Entertainment District Arc (Dual Audio)
---
Episode 8 - Sound Hashira Tengen Uzui!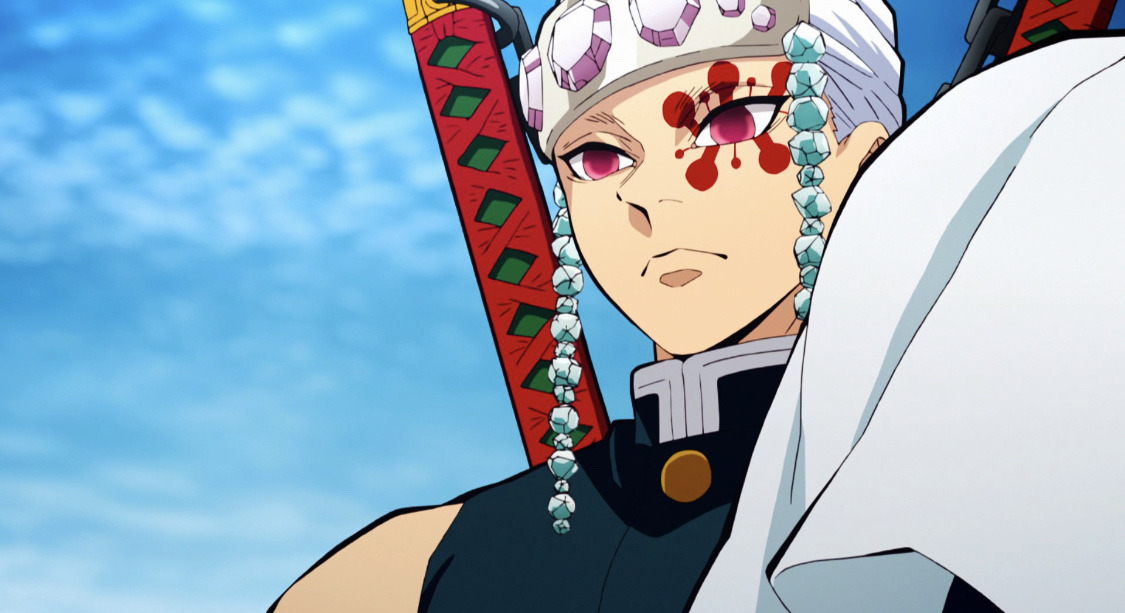 Akaza meets Muzan, now disguised as a young boy, who reveals his disappointment on Akaza for not being able to kill the other three Demon Slayers other than Kyojuro. Akaza vows to kill Tanjiro as the latter goes to meet Kyojuro's brother Senjuro and his father.
Watch / Download
Episode 9 - Infiltrating the Entertainment District!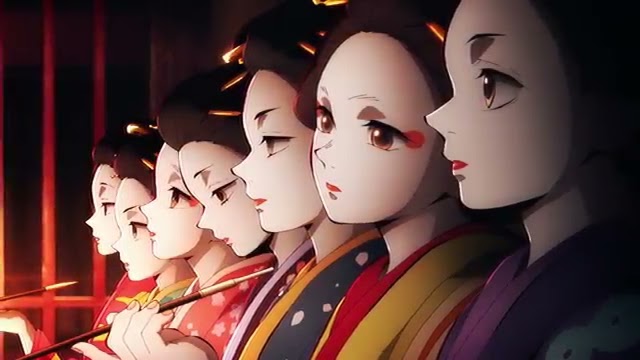 After Tanjiro visits the Rengoku residence and meets Kyojuro's younger brother, Senjuro, to deliver Kyojuro's last message, Tanjiro spends his days training and completing missions.
Watch / Download
Episode 10 - What are You?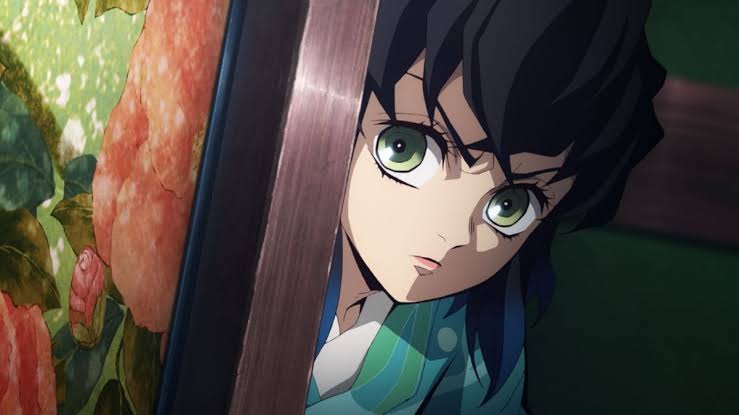 After arriving at the Entertainment District, Tanjiro and his comrades infiltrate each House where Uzui's wives, Suma, Makio and Hinatsuru, work.
Watch / Download
Episode 11 - Tonight New!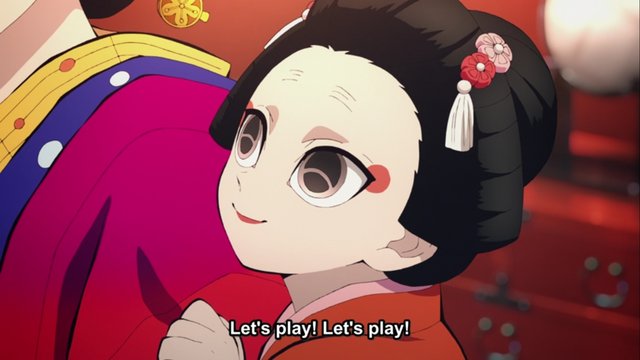 Realizing Zenitsu is missing, Tengen dismisses Tanjiro and Inosuke, not wanting them to risk their lives for his needs. The two refuse to abandon him and re-arm for battle.
Watch / Download
Japanese Episodes
---